TOKYO Artisan Exhibition Story of the young craftsman, feeling close to the traditional craft
TOKYO Artisan Exhibition Story of the young craftsman, feeling close to the traditional craft
Keyword:
Traditional Crafts

Tokyo

Tokyo Craftsmen's Exhibition

Production Demonstration

Production Experience
Categories

Events

Shops

Area

Kanto

Tokyo

Period

2022-09-30 11:00 - 2022-10-06 00:00

Venue

Traditional crafts Aoyama Square
The "young artisans" who will lead the future of Tokyo's traditional and traditional crafts will gather at Aoyama Square. Why not get closer to traditional crafts in a venue with an atmosphere that only young craftspeople can create?
In addition to demonstrations and hands-on production (for a fee), the exhibition will also feature a stamp rally.

Please check the details from the PDF pamphlet or"TOKYO Craftsmen" Exhibition official website.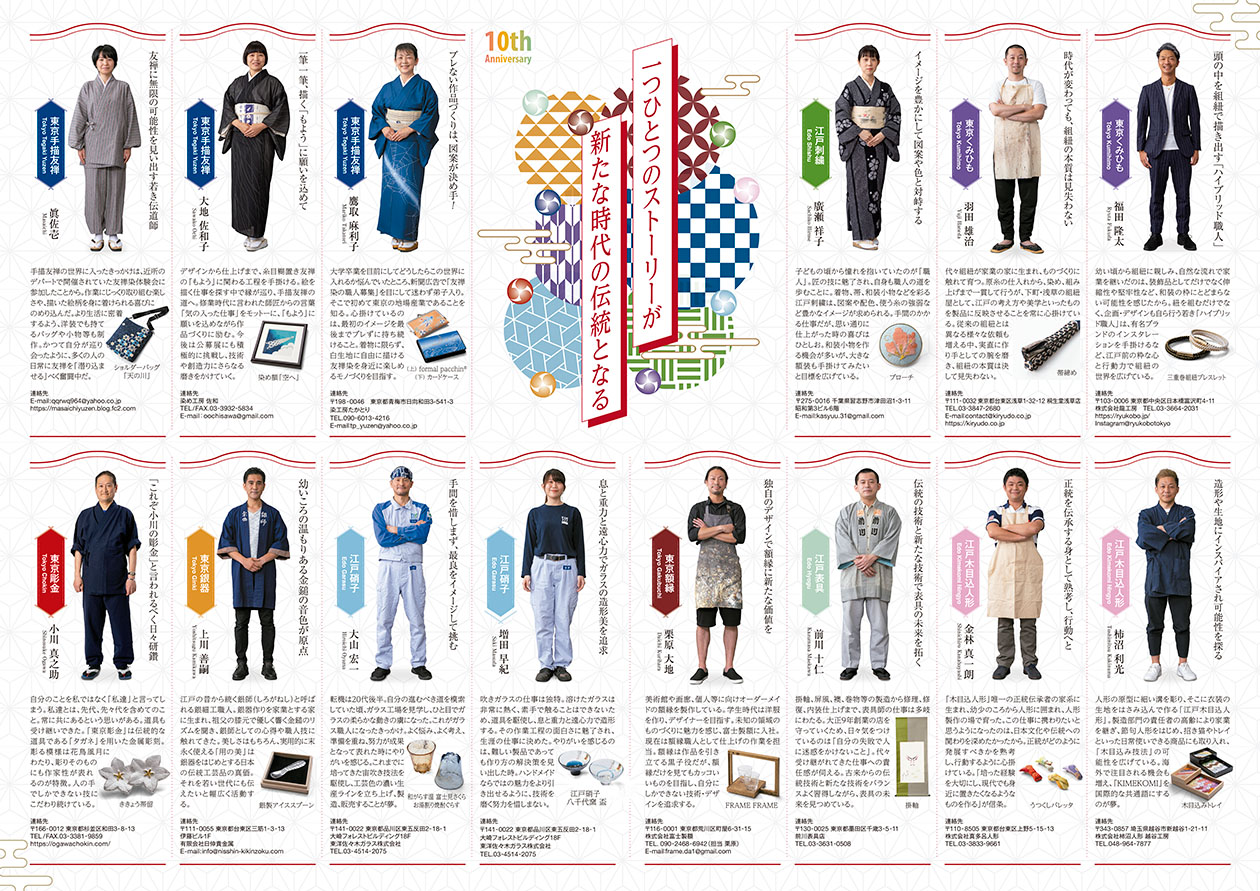 「TOKYO Artisans」Official Web site
https://www.tokyo-kosha.or.jp/topics/2209/0005.html
◆Experience
Dates:September 30 (Fri) ~October 6 (Thu)
Reservation for the craft experience is only available over the phone(03-5785-1301) , from September 20 (Tue) 11:00 AM. Please check shedules here.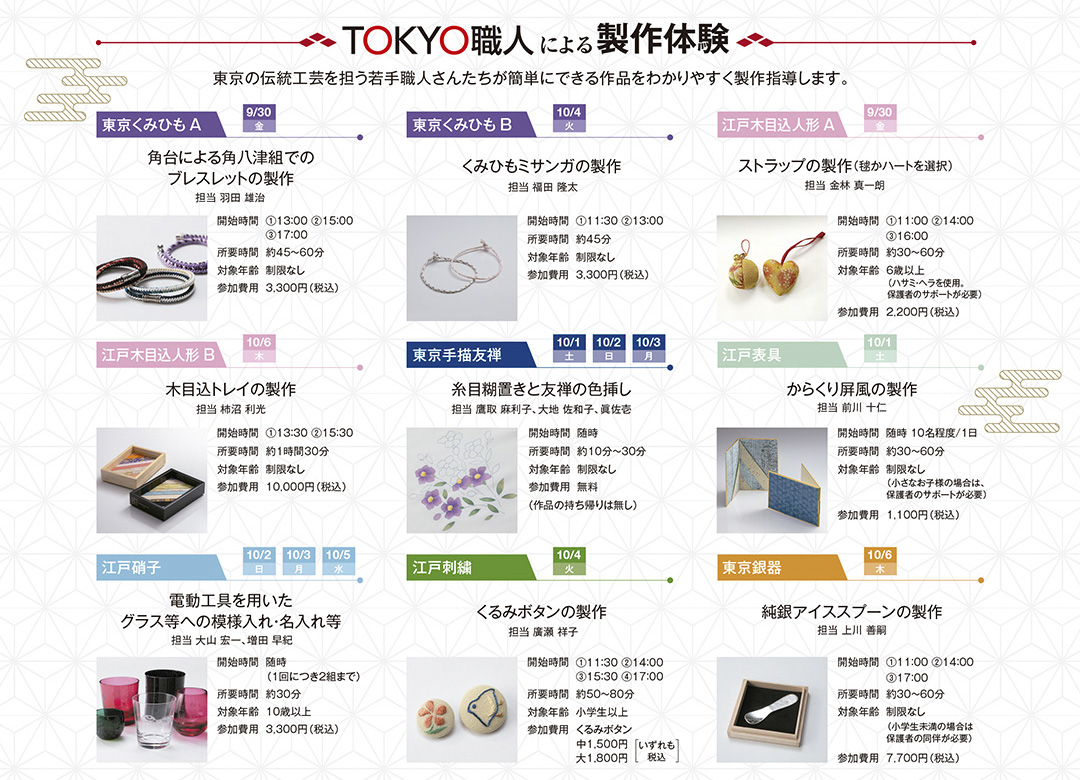 * The production experience is also open on the day of the event, if there is space.
* If the opening hours are changed due to the infection situation, the production experience will be cancelled after 17:00.
◆Performance
Please check shedules from here.

_______________________
On the first day, the shop will open at 12.00 pm.
* Subject to change at short notice. Please check the website before visiting.