Master Craftsman of Echizen Lacquer Ware Matsuda Sanao Exhibition
Master Craftsman of Echizen Lacquer Ware Matsuda Sanao Exhibition
Keyword:
Traditional crafts

Echizen lacquerware

Makie

painting

production demonstration

production experience
Categories

Events

Shops

Area

Kanto

Tokyo

Period

2021-12-03 11:00 - 2021-12-09 19:00

Venue

Traditional crafts Aoyama Square
This will be the annual exhibition of Matsuda Sanao, a traditional craftsman of Echizen lacquerware and a master craftsman of our time. We hope you will enjoy this once-in-a-lifetime encounter with a beautiful Makie, each piece was carefully painted this year as well.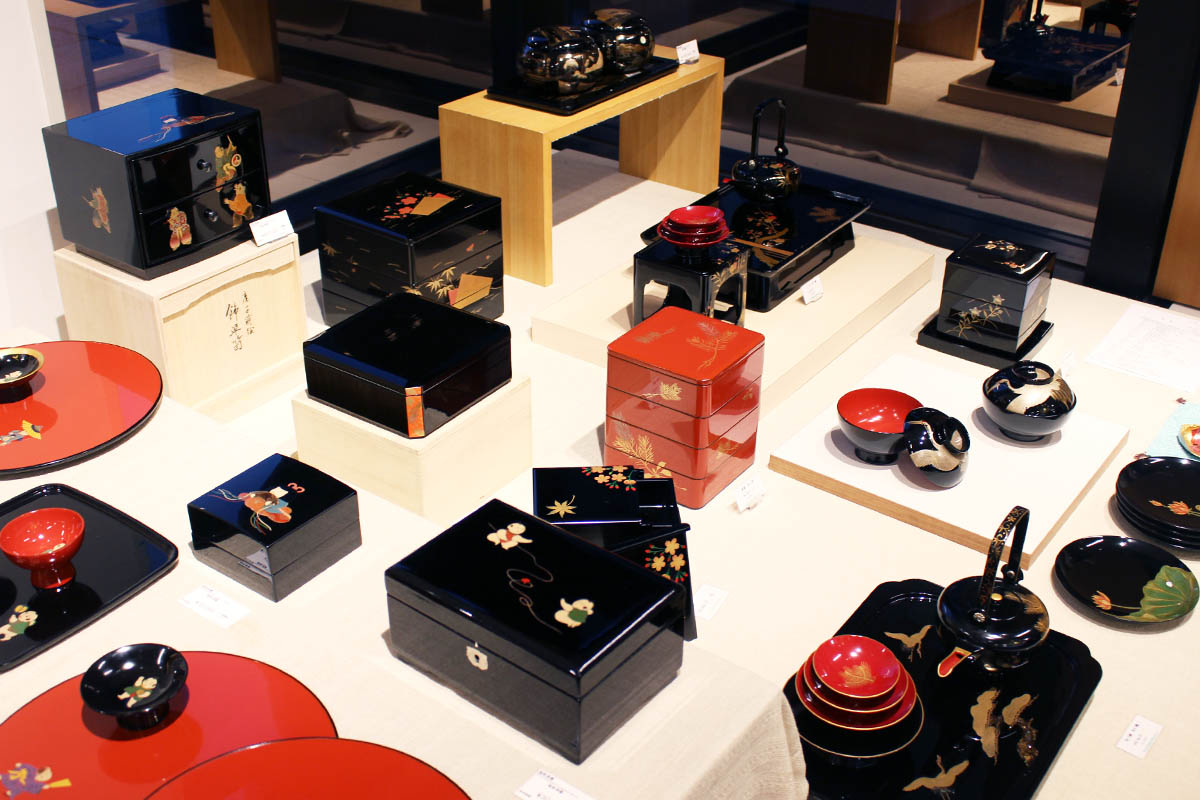 ※Images are for illustration purposes.
◆Demonstration
Maki-e lacquer ware (with picture)
Date: 12.3 (Fri) ~ 12.9 (Thu)

◆Production experience(workshop)*Reservation required

For reservations, please call Aoyama Square at 03-5785-1301. Applications will be accepted at any time, even on the day if there is availability.

「Lacquer Makie」
Date: 12.3 (Fri) ~ 12.9 (Thu)

Content: Choose your favorite pattern from the picture molds and paint it on a 15 cm round plate with lacquer.
Intructor: Matsuda Sanao

Required time: about 30 minutes
Experience fee: 3,300 yen
Opening hours: Any time. However, on the first day, the reception will be open from 14:00.
※Limited to 3 people per session
※Can be taken home on the day
__________________________

※Opening time will be 18:00 on the last day.

※Please note that this is subject to change at short notice. Please check the website before visiting.